Vehicles are machines, regardless of which commercial or private vehicle you have. It's natural to see it eventually break or stop operating. Thanks to the equipped sensors and dashboard warning lights, your vehicle will determine the impending cause and alert you.
Most drivers are honest about not knowing all the dashboard warning lights and symbols. Instead, the blinking lights led to increased stress levels & a round to your mechanic. Whereas ignoring them will eventually break down your vehicle.
You'll encounter various fleet warning lights along the way, but it's equally important to know which one you should prioritize when they illuminate and act accordingly.
How to determine the situation's urgency by the symbolic colours?
| | | |
| --- | --- | --- |
| Colour | Priority | Protocol |
| RED | Danger | Stop your vehicle and call the road service immediately! |
| YELLOW | Caution | Confirm the warning light type and call your dealer to be advised immediately. |
| BLUE | Reminder | Feature in Use |
| GREEN | Safety | Please Drive Safely. |
The light warning icons and their respective colours are specified by the International Standards Organization (ISO); therefore, drivers should not worry about changing their vehicles as they are reported the same for all vehicles globally.
Recommended Read: How to check your vehicle's tyre pressure and fill it up with air?
What are the most common fleet dashboard Warning Lights?
Dashboard warning lights indicate an impending cause your vehicle might be facing. In this article, let's discuss the various fleet warning lights and the protocols in need you should follow to avert the crisis.
Cabin Tilt Warning Light
If the cabin tilt warning light starts glowing red after immediately turning on your engine, it directly means that your truck's cabin is not fully locked. As the warning sign indicates, the cabin can be movable while driving and can be extremely dangerous.
Please do not forget to check your cabin lock before starting to drive. If the sign is still blinking, immediately contact your dealer or road service.
Check Engine Warning Light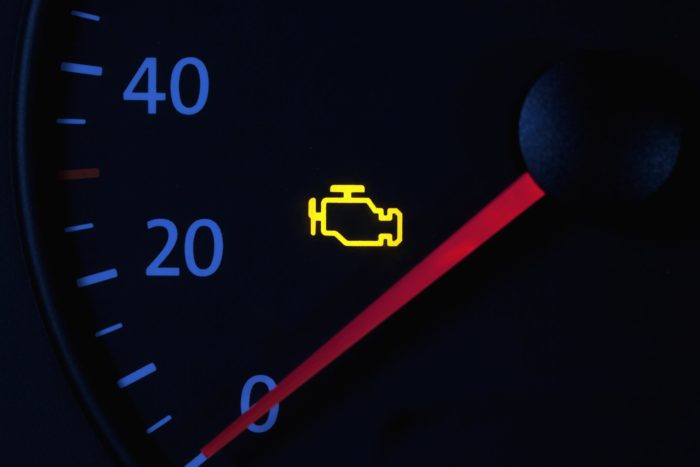 The check engine warning light indicates that the part of the engine or transmission is not working correctly. There could be many reasons for this engine warning to start blinking; many could be the emissions system fault, incorrectly installed airflow sensor, ignition failure or a loss of fuel cap.
However, it's challenging to find the actual cause of engine warnings as the driver must know the fundamental mechanics of the vehicle to operate. The best advice will be to seek out a professional fleet mechanic.
If your check engine warning light is blinking, try to determine the above reasons and check if your dashboard lights or gauges are overheating. Reduce your speed limit and try tightening your gas cap.
If the issue hasn't been resolved, book an appointment with the servicing centre.
Oil Pressure Warning Light
If the oil pressure warning light lits RED, it represents a loss of engine oil pressure. Ensure your vehicle has enough oil in the engine. If not, then refill it immediately.
Another reason could be the lack of fluids circulating in the oil pump, which is responsible for lubricating the vehicle's internal surface. If you continue driving, the engine will be seized and damaged, so be careful.
If the oil pressure warning stays lit, ensure to refill the engine if the oil level is low. Be advised to check your vehicle's oil every 3000-5000 miles, whereas the synthetic oil should be replaced every 5000-7000 miles.
Anti-lock Braking System (ABS) warning light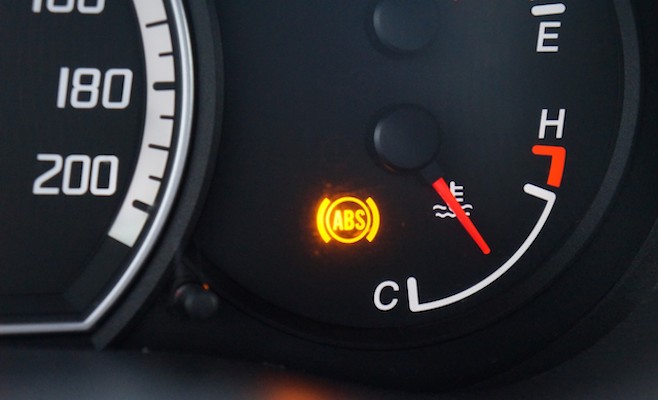 An Anti-lock Brake system is a device to detect wheel slipping when brakes are pulled off, especially to give your vehicle better directional and manoeuvrability stability.
If this warning light is ON, know that your system is shutting itself down. If the light turns ON every time with your vehicle and turns OFF after some time, it's known as a bulk check to ensure all the warning lights are working correctly.
If you don't see any bulk check protocols after turning your vehicle, check for the bulbs. A burned dashboard must be replaced without any time delay.
Engine Temperature Warning Light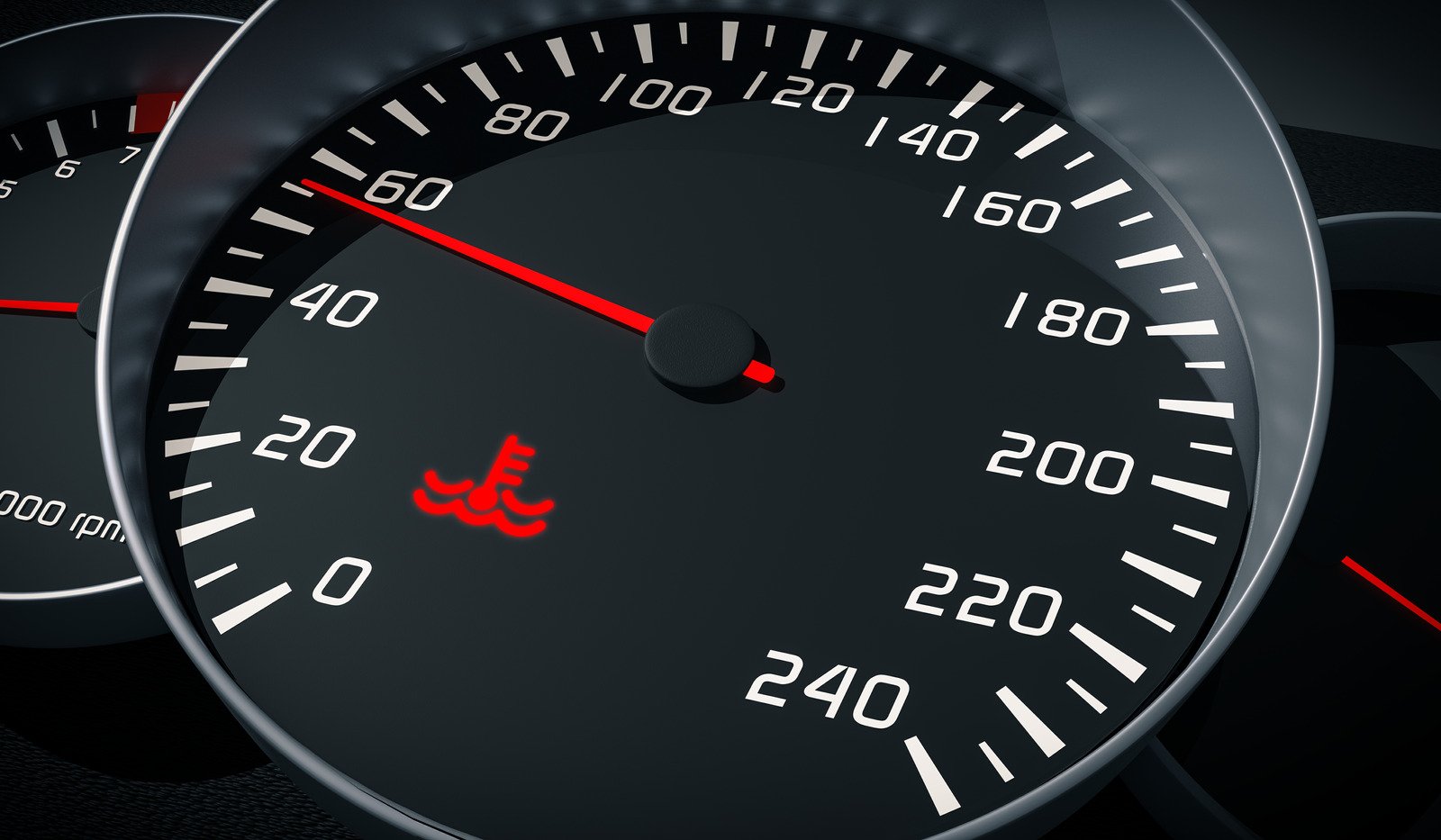 The engine temperature warning light can be seen in Blue or Red colour.
BLUE: The engine coolant temperature is low. Keep your engine warm before driving in cold temperatures.
RED: The engine coolant temperature is high. This is a sign of engine overheating. If ignored and continued driving can cause engine burnout.
If you see this light, you are advised to open the bonnet until the engine cools down. Beware of the hot engine before touching the bonnet.
After the engine cools down, open the radiator cap and check the coolant level. If neither of the aforementioned help, contact the service centre and carry out the radio pressure check for an internal leak or a cracked engine block.
Conclusion
Do not avoid your vehicle's warning lights! Checking your vehicle's safety is not just for a good driving experience but also for your healthy life.
Many drivers ignore dashboard warning lights because of their financial constraints or will to make efforts. But in the long run, their ignorance will cause many problems that may exceed all their prior decisions.
FleetSpeak advises you to take the necessary steps without avoiding the warning signs and take good care of yourself and your vehicle.